Options Trading Course Content  / Ratio Trading / Order Info / Contact / Disclaimer
Options Trading Course – Free Preview Video:
MODULE 1: Introduction Video. Explanation of the Winning Trade System Options Trading Course. The thinkorswim trading platform. Examples of personal trading profits. Strategy Overview.
MODULE 2: Introduction to trading options. Basics of options trading: Call options and Put options. How to limit your risk and preserve capital.
MODULE 3: How options change in price. Affect of time and value. Historical basis. Intrinsic and extrinsic value. Looking at Delta.
MODULE 4: Specific option trading examples of how an underlying ETF effects the value of an option. Looking at Vega. About volatility. Buying an in-the-money call. Charts for QQQ.
MODULE 5: Examples of buying at-the-money options. Setting a stop loss. At-the-money puts. Comparing options.
MODULE 6: How to use technical analysis. "Predicting" the future of a market. Reading charts. Examples of Price Patterns. Using price action vs. other indicators in options trading.
MODULE 7: Technical analysis and options part 2. Understanding the breadcrumb trail. Two important clues. Look at SPY. Low vs. high volatility environment. Daily vs. weekly charts.
MODULE 8: More about reading low vs. high volatility. Looking at a great options trading setup. Taking signals from charts to enter a position.
MODULE 9: Specific option trading strategies for high and low volatility environments. Important information about trading frequently. Adjusting your trading strategy.
MODULE 10: Reminder about the greeks. How price relates to volatility. High volatility trading strategy. Looking at Gamma.
MODULE 11: Real life Winning Trade System strategies. Purchasing a put.
MODULE 12: Setting stops or alerts. Analyzing a put option. Risk premium. What to do when a company is being bought by another company. Entering long position when volatility is high.
MODULE 13: How to enter a long position when volatility is low. Making easy trades. When to enter and exit your option positions.
MODULE 14: A little-known option trading technique used by the top 1% of traders. Introduction to option ratio trading.
MODULE 15: Important information about option ratios. A closer look at ratio trading.
MODULE 16: Ratio trading wrap up. How to trade options safely and profitably. Winning Trade System Options Trading Course – summary and conclusion.
There are a total of 16 videos within the course. The videos are grouped into Training Modules, with each Module containing a 'hands-on' video walking you through the entire options trading system!
The videos and modules are very well organized in an easy-to-navigate membership area, and they are sequenced in a perfectly logical order so that you can easily learn the options trading system one step at a time.
The phenomenon revealed in this options trading course, and the precise option strategies, are considered by most traders to be "advanced" strategies because only the top 5% of all option traders understand and use them to consistently to make option trading profits.
More importantly, I have SIMPLIFIED these advanced strategies and explained them in a way that any level of trader can immediately put them to use!
Order the Complete Options Trading Course Now for Only $497 $197

If you aren't satisfied for ANY reason, simply let me know within 60 days
and I'll refund 100% of your purchase. No questions asked!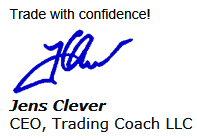 U.S. Government Required Disclaimer – Commodity Futures Trading Commission. Trading financial instruments of any kind including options, futures and securities have large potential rewards, but also large potential risk. You must be aware of the risks and be willing to accept them in order to invest in the options, futures and stock markets. Don't trade with money you can't afford to lose. This training website is neither a solicitation nor an offer to Buy/Sell options, futures or securities. No representation is being made that any information you receive will or is likely to achieve profits or losses similar to those discussed on this website. The past performance of any trading system or methodology is not necessarily indicative of future results. Please use common sense. This site and all contents are for educational and research purposes only. Please get the advice of a competent financial advisor before investing your money in any financial instrument.
NFA and CTFC Required Disclaimers: Trading in the Foreign Exchange market is a challenging opportunity where above average returns are available for educated and experienced investors who are willing to take above average risk. However, before deciding to participate in Foreign Exchange (FX) trading, you should carefully consider your investment objectives, level of experience and risk appetite. Do not invest money you cannot afford to lose.
EARNINGS DISCLAIMER: EVERY EFFORT HAS BEEN MADE TO ACCURATELY REPRESENT THIS PRODUCT AND ITS POTENTIAL. THERE IS NO GUARANTEE THAT YOU WILL EARN ANY MONEY USING THE TECHNIQUES AND IDEAS OR SOFTWARE PROVIDED WITH THIS WEBSITE. EXAMPLES IN THIS PAGE ARE NOT TO BE INTERPRETED AS A PROMISE OR GUARANTEE OF EARNINGS.
Copyright © 2013 Trading Coach LLC, 17 Battery Place, New York, NY 10004 / Contact: support @ daytradingcoach.com